Our Mission at Tim's Personal Training is rather simple.
Bring a higher level of health and fitness to any individual regardless of age or condition, while providing an environment that feels like home. We have served over 1,000 of your close friends and neighbors!
Why Choose TPT?
Over 15 years in business
Small studio setting
Friendly, welcoming atmosphere
Programs for individuals; from young adolescents to senior citizens
Our Workouts
Our workouts are 60 minutes in length. Our trainers instruct our clients through each workout every step of the way. Our approach to fitness at TPT is utilizing a wide variety of functional training methods. Each workout focuses on four main factors: muscular strength, cardiovascular endurance, flexibility and balance. Workouts are customized for the individual. To insure quality, clients will work with the same trainer every session.
Meet the Trainers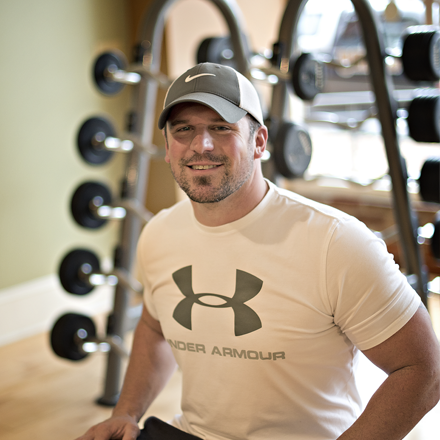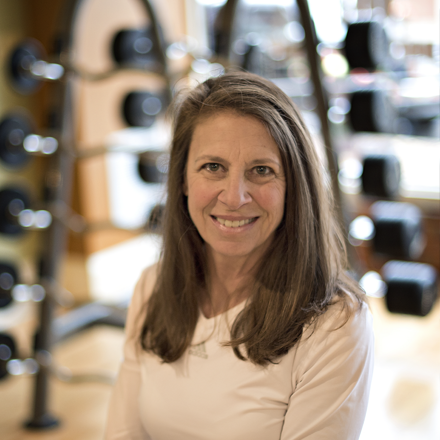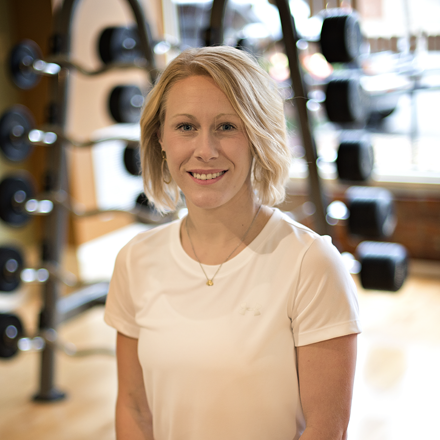 Tim is a 1994 Grad of Hershey High School and a 1998 Grad of East Stroudsburg University. He earned a Degree in Exercise Science, with a concentration in Adult Fitness. After graduating from college, Tim worked in the physical therapy field at Joyner Sports Medicine Institute. In 2000 he opened Tim's Personal Training and since has trained over 1,000 people!
Kathy is the owner of Montgomery Wheel of Life and has brought her expertise to TPT! Along with personal training, Kathy specializes in resistance stretching, reflexology, corrective exercise and mashing, which is the science of walking on muscles. Kathy is a competitive tennis player and enjoys living an overall active lifestyle!
Rene is a graduate of Lebanon High School and became a certified massage therapist in 2002. Since 2008, she has taught yoga at various facilities across the area, and in 2009 she opened her own personal training studio in Harrisburg. In April 2014, she was asked to join the staff at TPT. Rene became the perfect fit and the answer to assembling the premier personal training team in the area.

Personal Training Rates
Tim urges potential clients to research the rates of the health clubs before hiring a personal trainer. Tim's monthly rates are far more affordable than any other facility. Plus there's no registration fee or binding gym membership, just quality personal training on a month to month basis.
2 days per week; $275/month
3 days per week; $350/month

Special discount offers for immediate family members!

"Biggest Loser" Contest
Our annual "Biggest Loser" Competition gives our clients extra motivation to reach their goals. Proceeds go to local charities and winners get free personal training sessions! Below are some of our past winners!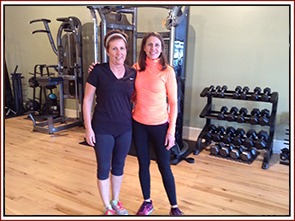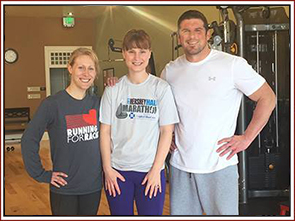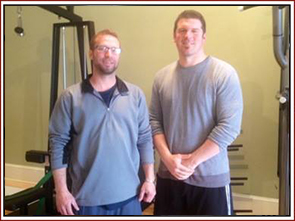 Susan Riemondy
Biggest Loser 2016
Lost 6.29% of body-weight in 6 weeks

"Training with Kathy at TPT is awesome. The program and atmosphere at the gym are different from previous training's I've had. In short, the atmosphere is fun and the workouts are both unique and challenging. I especially love Kathy's philosophy of 'training to prevent injury'. My experience has been great and I highly recommend TPT!"
Candice
Biggest Loser 2015
Lost 5.5% of body-weight in 8 weeks

The contest also raised $1,000 for the Four Diamonds fund!
Chad Bear
Biggest Loser 2014
Lost 5.5% of body-weight in 8 weeks

The contest also raised $800 for the Four Diamonds Fund!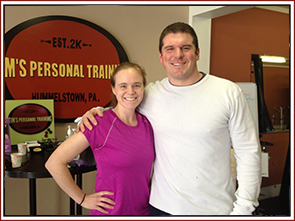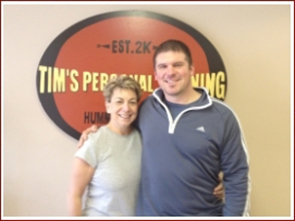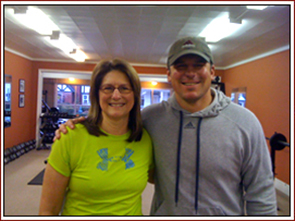 Jess Hoffman
Biggest Loser 2013
Lost 9% of body-weight in 7 weeks
Camille Cherry
Biggest Loser 2012
12 pounds in 8 weeks

"Coming to Tim's became a habit! I no longer struggle to get myself to the gym!"
Kathy Myers
Biggest Loser 2011
18 pounds in 8 weeks (First female winner)

"Thanks Tim for helping me get back on track with exercise and diet. Personal training helped me reach my personal goal and much more!"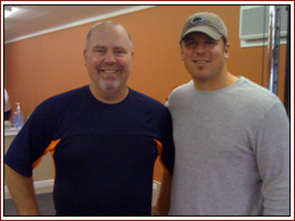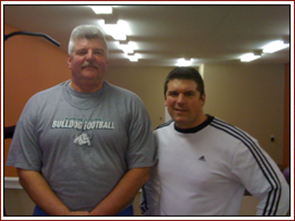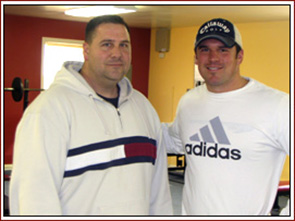 Brad Brooks
Biggest Loser 2010
17 pounds in 8 weeks

"Having a facility like this was crucial in my weight loss! It's the perfect setting for me to stay motivated and on schedule."
Mike Souders
Biggest Loser 2009
28 pounds in 8 weeks

"Tim was able to push me to my potential. My diet and exercise routine helped me make the necessary changes I needed to make!"
Pete Bentz
Biggest Loser 2008
26lbs in 8 weeks (12% of his body weight)

"Tim's workout and life changing nutritional plan helped me to make changes in my everyday life. For the first time, I saw results right away."

How to Contact Us
Tim's Personal Training
11 E. Main Street
Hummelstown, PA 17036
Check out Longevity 50+!
Also, check out our Hershey location,
Longevity
, the area's only personal fitness studio designed specifically for the 50+ population!